Custom Plastic Extrusion Services
Save time and cost with Universal Plastics' Value Added Services.
Universal Plastics offers many in-line extrusion operations as well as off-line secondary operations.
---
PLASTIC EXTRUSION
CAPABILITIES
---
Please contact us concerning your special plastic extrusion production needs.
Our application engineers are ready and available to answer your questions and assist you with your projects.
We can manufacture these types of extrusions: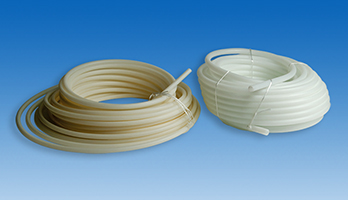 Tubing
Universal Plastics manufactures flexible and rigid plastic extruded tubing products and plastic profiles for diverse industries.
More Information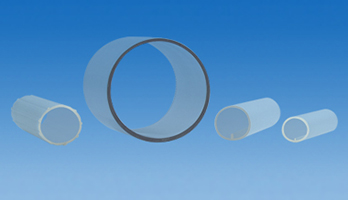 Cores
We manufacture plastic cores for various industries, including fishing, paper, tape, yarn, medical and fabric. Our plastic cores provide reinforcement for larger spools and are clean, dust-free, and dimensionally stable.
More Information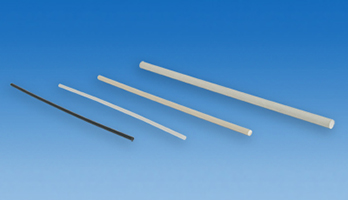 Rods
Universal Plastic manufactures
flexible and rigid custom plastic
extruded rods from .035" to .50"
diameter sizes.
More Information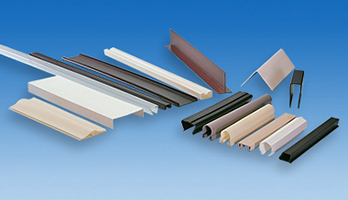 Profiles
Universal Plastics manufactures plastic profile extrusion shapes in almost every configuration possible, from simple U-shaped channels to complex hollow profiles. Plastic extrusion profiles are our area of expertise.
More Information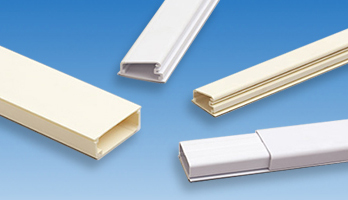 Co-Extrusions
Co-extruded plastic profiles combine and bond two or more different plastic materials into a one-piece product. The combined materials can be rigid and flexible, different colors, and different additive mixes.
More Information
---
THE UNIVERSAL PLASTICS
EXTRUSION ADVANTAGE
---
Our core competency is in
custom extrusion services:
24 hour in-line extrusion operations
Extrusion lines up to 3" for tubing outer diameter and 6" wide for profiles
Wide variety of extrusion plastic materials
Professional plastic extruder operators
We have experience extruding
with these materials:
ABS (Acrylonitrile Butadiene Styrene) Elastomers
Flexible Polyvinyl Chloride (PVC)
Polyolefins
Polystyrenes
Polyurethanes
Rigid Polyvinyl Chloride (PVC)
Thermoplastic Elastomers
Why choose Universal Plastics
for your extrusion needs:
Minimize tooling costs
Utilize custom polymers
Speed tooling to sample
ISO 9001:2015 Certified Quality Management System
Manage inventory with Just-In-Time-Delivery, Lean Manufacturing, Blanket Orders and Kanban Systems
In-house machining
Custom color matching
Outstanding customer service
and innovation
Materials available that are
green and sustainable:
Post-consumer and post-industrial materials
Biodegradable and antimicrobial
Non-brominated RoHS compliant
flame retardant
Value Added Services:
Universal Plastics is here to save you time and money with custom cutting, light assembly, printing and custom packaging. Let our 30 years of experience go to work for you with design and engineering process assistance for your extrusion profile project.