---
NSF CERTIFICATION PRESS RELEASE
---
For Immediate Release
Denver, Colorado – Effective June 7th, 2007
Universal Plastics, Inc. Announces NSF Certification
Universal Plastics, Inc., a Denver, Colorado area plastic extrusion manufacturer, announced Thursday that they have completed the NSF certifications for food and beverage applications.
"The approval will allow us to expand our market focus to include food processing equipment, water purification and other applications and/or markets that require NSF/ANSI approvals", explained Jayson Barker, Director of Operations.
Universal Plastics, Inc. has been extruding high quality plastic products for more than three decades.
Universal manufactures extruded tubing and custom profile extrusions in a variety of materials, including, but not limited to, Polyolefin's, (LDPE, HDPE, Polypropylene), Polyurethanes, Thermoplastic Elastomers, Polyvinyl Chlorides, Acrylics, and more.
For more information contact:
Universal Plastics, Inc.
Andrew Lindemann, Global Technical Marketing Leader
andrewl@geotechenv.com
303.322.0297
###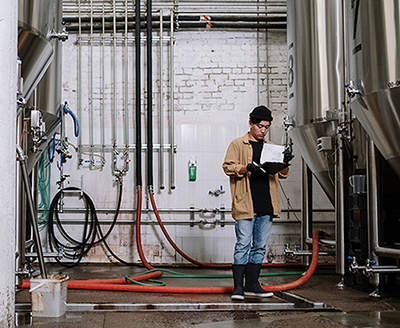 Universal Plastics makes tubing
for brewing beer.