Plastic Tubing Extrusions
Flexible and rigid tube extrusion manufacturing is our specialty! Based in Colorado, Universal Plastics has provided extruded plastic tubing in various sizes (including metric) and materials for more than 30 years. Because of our ample manufacturing facility, we have many colors and materials in stock for immediate use and shorter lead times.
---
UNIVERSAL PLASTICS
TUBING EXTRUSION
CAPABILITIES
---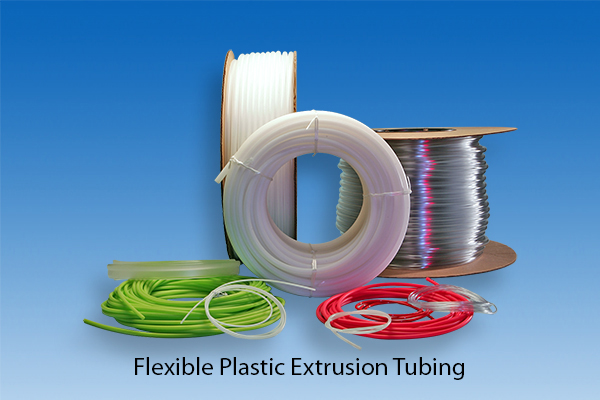 Universal Plastics manufactures flexible and rigid plastic extruded tubing products and plastic profiles for diverse industries. Our resources include a large selection of thermo plastic compounds that meet Food and Drug Administration (FDA) and National Sanitation Foundation (NSF) requirements. These standards are critical to the food and beverage processing industries.
We manufacture parts for the following industries:
Aerospace
Agriculture
Appliance & Housewares Manufacturing
Automotive
Chemical
Construction
Consumer
Electronics
Energy
Environmental
Food and Beverage
Food Grade
Gas
Geothermal
Hydroponics
Heating, Ventilating and Air Conditioning (HVAC)
Heavy Equipment
Industrial OEM
Medical
Mining
Oil
Petrochemical
Plumbing
Recreation
Safety
Solar Energy
Transportation
Vibration Control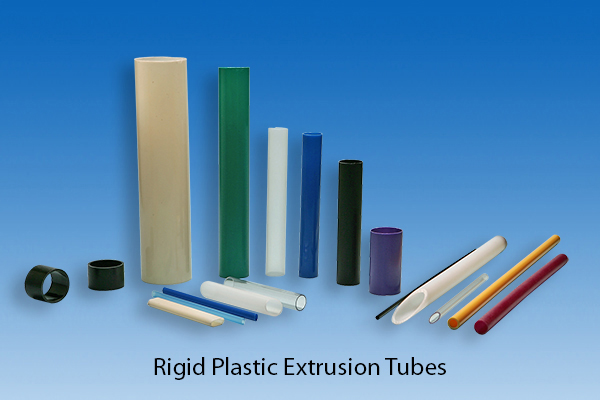 Streamline your production and save on downtime and costs for your extruded tubing products by using Universal's secondary operations that include winding, coiling, custom cutting and special packaging.
Our extrusion lines are capable of tubing with an inner diameter (ID) of .125" and outer diameter (OD) of 3".
Universal Plastics has experience with these materials:
Polyethylene
Acrylic
Vinyl
Polyurethane
Polycarbonate
High Density Polyethylene (HDPE)
Polypropylene
PVC Medical
Value Added Services
Universal Plastics can save you time and reduce costs with our additional services of private labeling/printing, light assembly and custom packaging. Twenty-four-hour-a-day production and a large warehouse of raw materials help us to ensure that your extruded plastic tubing and parts are delivered on schedule.
Universal Plastics ships worldwide.