Product Development
We will evaluate all current viable designs in detail to determine what can and cannot be potentially used in new concepts. Evaluate sizing constraints.
Brainstorm design ideas in the form of sketches. Identify user interaction challenges, structural concerns and sizing constraints, and assembly operations.
---
PRO TOOLING
---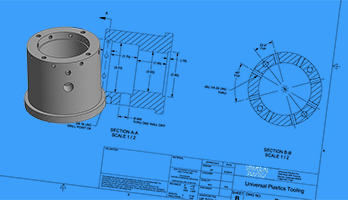 Mold And Tooling Design
As an end-to-end production partner, Universal Plastics discerns tool design as an essential step in the manufacturing process. Working to ISO 9001:2015 standards, our team of engineers and manufacturing experts work with each customer to explain how tooling costs are calculated and discover solutions that are ideal for your project scope.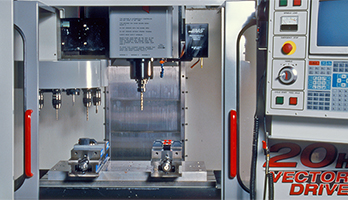 Tooling Overview
Tooling is the process of designing the tools necessary to manufacture parts or components. There are many types of tools which include jigs and fixtures for securing a workpiece, cutting tools for milling and grinding, dies for cold forming, forging and extrusion tooling, welding fixtures, and more. The cost of tooling will change from project to project based on workpiece tolerances, mechanical strength, repeatability and quality, production volumes, and more. These are examples of equipment our in-house team uses tooling for:
Injection Mold Tooling
Extrusion/Rotary Tooling
CNC Lathe Tools
CNC Mill Tools
CNC Table Routers
GTAW Welding
---
CENTER POINT
---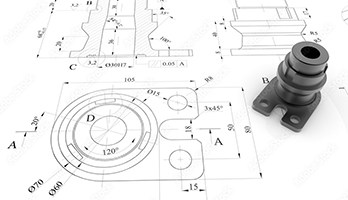 CAD For Manufacturing
In conjunction with CNC part manufacturing, Universal Plastics engineers use the latest computer aided design software for precision part manufacturing. These systems accept most existing CAD formats and conversions are available for streamlined CAM machine programming.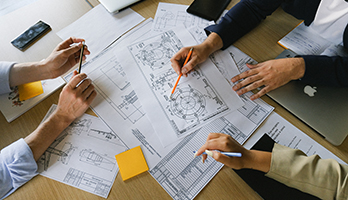 Design for Manufacturability Review
Our team will review customer designs to discuss manufacturability through a comprehensive execution check list (ECL) and technical design verification plan. This plan incorporates a go-to-market strategy outlined here:
Market Research
Feasibility
Design & Prototyping
Full Production