---
GEOTECH ACQUIRES ALL ASSETS OF HI-TEC PLASTICS PRESS RELEASE
---
For Immediate Release
Denver, Colorado – January 19, 2018
Geotech Environmental Equipment Acquires Hi-Tec Plastics Inc.
Geotech Environmental Equipment, Inc. and Hi-Tec Plastics, Inc. today announced the execution of a definitive merger agreement under which Geotech will acquire all assets of Hi-Tec Plastics of Denver, Colorado. The acquisition will enhance Geotech's plastics division, Universal Plastics and increase capabilities for thermoplastic extrusion.
"We are pleased to combine forces with Hi-Tec Plastics to expand our capacity and continue to provide OEM parts to manufacturers," said Jeff Popiel, President and CEO of Geotech Environmental Equipment. "The team at Hi-Tec is top notch. Their customers and strong network are an excellent match for Universal Plastics. This is the next step in our journey, positioning the combined company to further support manufacturing in the US."
"Hi-Tec; has a talented and dedicated group of employees working to provide products to retailers as well as manufacturers," said Louis Hard, Hi-Tec President and Chief Executive Officer. "Our combined company will be more competitive in the marketplace and accelerate progress toward achieving our mutual goals."
Geotech, with 125 employees worldwide, is a leader in the design, manufacture and distribution of ground water sampling, monitoring and remediation equipment since 1978. State-of-the-art manufacturing, machining, thermoplastic extrusion, contract manufacturing and injection plastic molding capability have allowed Geotech to innovate cost-effective solutions to tough environmental problems for its extensive government, consulting and private industry customers.
Founded in 1988, Hi-Tec is a leading manufacturer of thermoplastic extrusions. Hi-Tec's knowledgeable professionals work closely with engineers and retailers from concept through specification and design. Hi-Tec manufactures tubing, pipe, profile and landscape materials at its current Aurora, Colorado facility.
For more information contact:
Universal Plastics, Inc.
Mickele Bragg, Product Manager
303.320.4764
###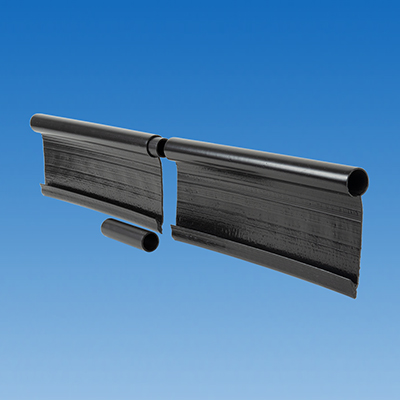 Hi-Tec Plastics adds landscape products to Universal Plastic's capabilities.